Baltimore, Oct 1, 2018 (Issuewire.com) – The ingenious Yanna Maria has taken the music world by storm with her tracks. Coming from the genre of RnB and Hip-hop her songs arent anything you have heard before. She is a multi-talented artist who writes, sings and composes songs on her own. Unlike other artists, she has earned her place among other renowned artists. She is really close to her family who has helped her during all those tough times. Hailing from the United States she is truly an asset to her country. It is her out of the box thinking that has made her so diverse from other artists of her genre. Being just 22 she has already captured the heart of millions of people around the world. She has her own production house labeled Austin Music Group.
More on Inewsguru:

Her latest track Always on time will make you miss that special someone in life. It is a soulful romantic and rhythmic track infused with catchy beats and booming bass followed by sensuous lyrics. This song can be characterized as a party anthem as well. It has become a worldwide hit with music lovers. All her tracks are available on Soundcloud. All her other compositions when we dance meant to be kinda like it and candy crush are all diverse from each other and unique in its compositions. All her songs are true to its core and have no similarity to any other artist in the industry.
Yanna Maria needs no introductions. They are so compelling that you will get addicted to them. The tracks would make you hit the repeat button on your going to the time and again. It's no surprise that she has thousands of followers in her social media accounts in Facebook, Soundcloud, twitter, Instagram and Spotify. She maintains a humble relationship with her fans worldwide.
Click & enjoy the ultimate Music track : https://soundcloud.com/user-135016544/yannamaria-always-on-time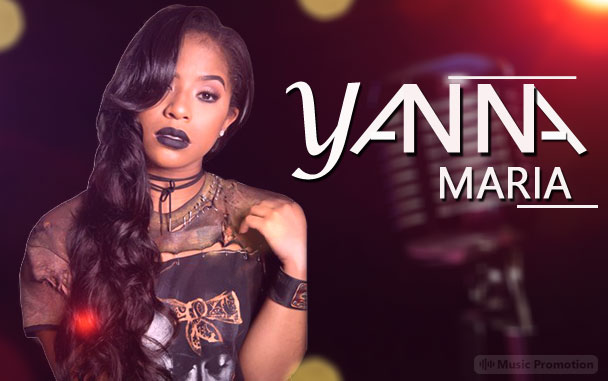 Media Contact
Music Promotion Club
More on Inewsguru:
info@musicpromotion.club
https://musicpromotion.club
Source :Yanna Maria
This article was originally published by IssueWire. Read the original article here.
Latest on Inewsguru: